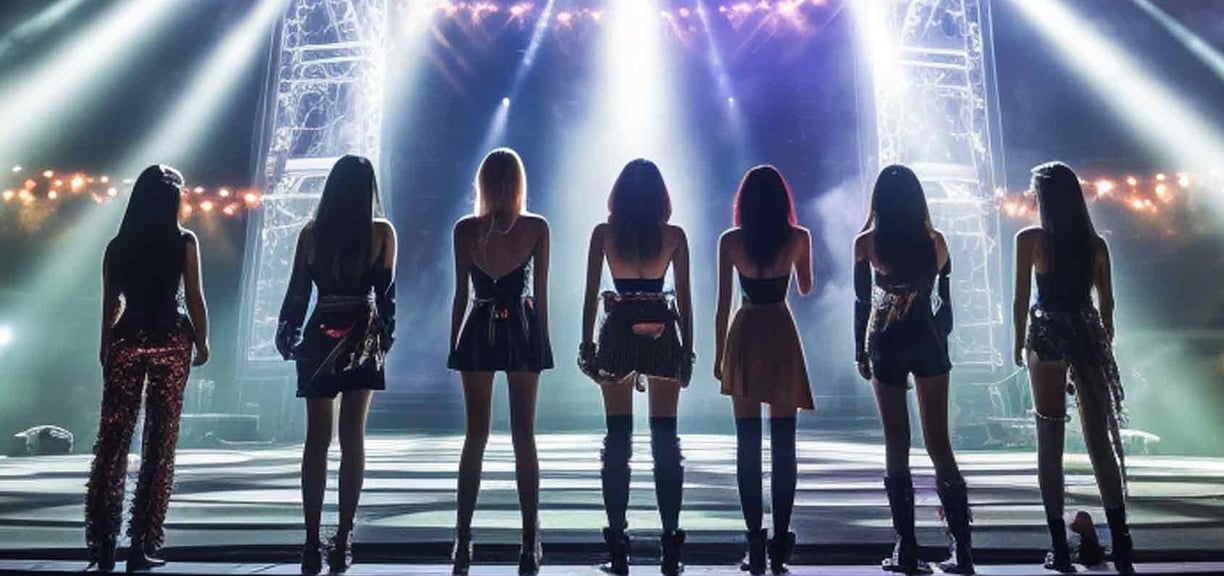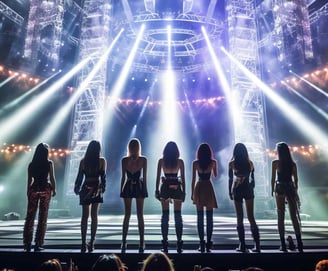 SEVEN GIRLS ONE BAND ZERO RULES
A CAPTIVATING NEW ADULT COMING OF AGE TALE SET IN THE VIVID WORLD OF K-POP
To celebrate the completion of the Idol Pursuits Trilogy, the entire series will be available at Smashwords from December 15 to January 1 as part of their 2023 End of Year Sale!
Click on the image below to find the promo starting on December 15: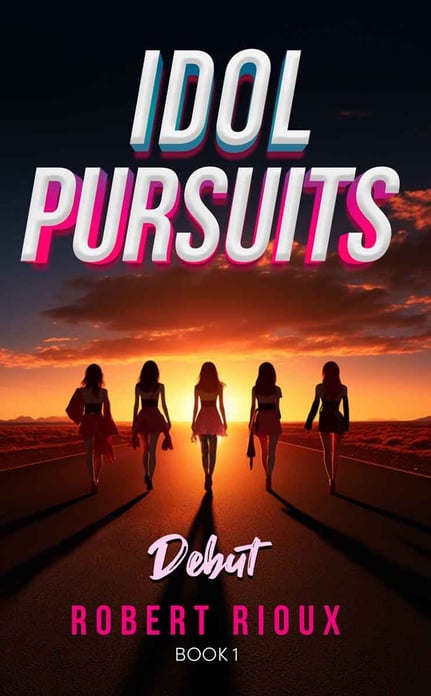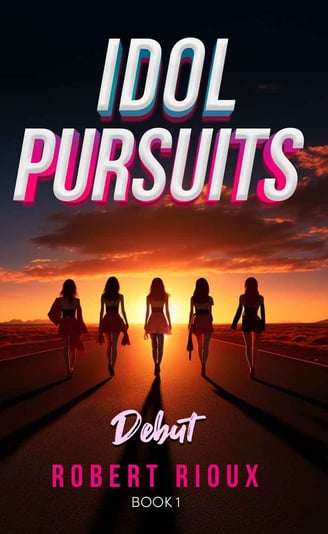 When eighteen-year-old Heather Moon shoots to the top of her agency's trainee class, the goal of becoming a K-Pop singer lies within reach. That dream, however, is shattered when a callous executive offers a deal she has to refuse. Banished but undaunted, Heather must piece together an indie girl group with enough daring and talent to challenge society's constraints while meeting her lofty artistic goals.
Struggling to navigate life as musicians and new adults, the seven spirited misfits vow to stick together through thick and thin. Can Heather's band of friends survive the apathy of a brutal entertainment industry, or will their aspirations burn to ashes like dry grass in a blaze?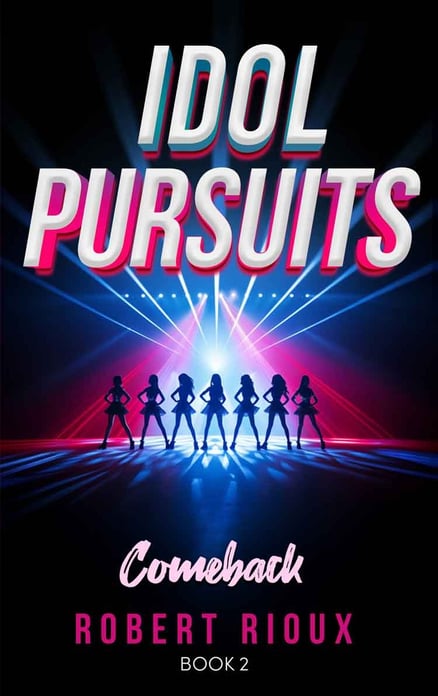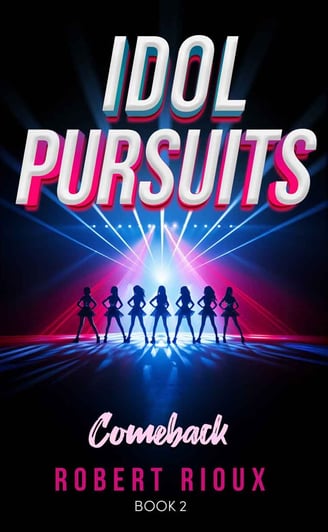 In this rousing second installment of the Idol Pursuits series, the struggling-artist lifestyle is taking a toll on Heather's indie girl group. Faced with burgeoning expenses, a paucity of gig opportunities, misdirected social media rage, and confusing sexual identities, the reality of show business was nothing like what they hoped for. As Heather's rival group ascends to new heights of global popularity, she must contend with one humble reality. Outside of a few dedicated fans, her own group languishes in obscurity. With musicianship running high but money running low, the clock races toward midnight on their dreams.
After a brief moment in the national spotlight, an unorthodox young manager breathes new life into their prospects. Soon, they are competing in one of the biggest music competitions in the country. Can they challenge the status quo with a unique brand of K-Pop, or will a dire financial situation ultimately prove their downfall?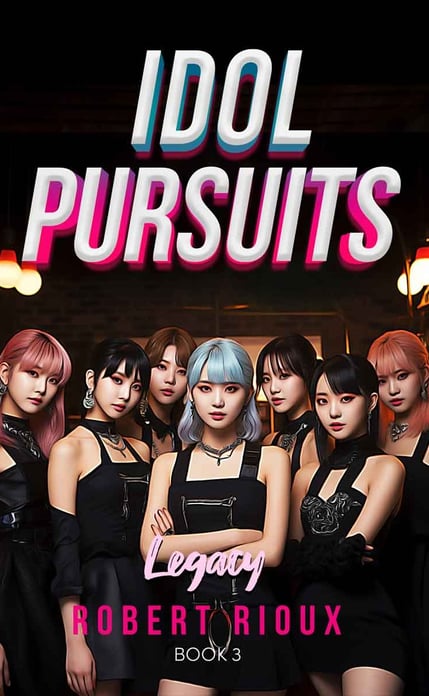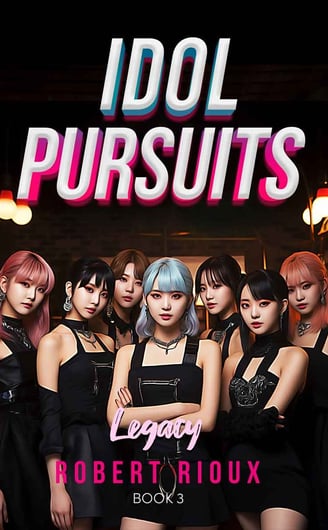 The breathtaking finale of the Idol Pursuits series opens on a pivotal moment in the history of Heather's indie girl group. Bolstered by momentum, the seven musicians venture into uncharted territory as they skyrocket from one success to another. But all is not sunshine and roses. Behind every hard-earned achievement lies a dark cloud that threatens to inundate their progress with distrust and self-doubt. Spirits sink to a low point when their critically-acclaimed new album is deemed a commercial flop.
An unexpected lifeline, however, emerges through an invitation to Korea. Signed to be sacrificial lambs on a K-Pop reality show, their immediate goal is to avoid humiliation long enough to regain some relevance. Yet Heather has an even bigger objective in mind: Redemption. Will the all-female band muster the creativity and courage necessary to secure their legacy, or will powerful opposition forces silence their voices once and for all?
Enjoy this handy Youtube playlist of music from Debut.
Enjoy this handy Youtube playlist of music from Comeback.
Enjoy this handy Youtube playlist of music from Legacy.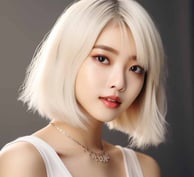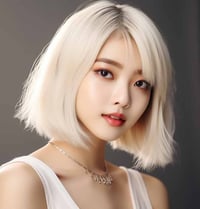 Heather Moon (18): Made in Heaven's main singer, songwriter, and rhythm guitarist. Known for her vibrant and charming personality, she can easily light up a room with her presence. She has a powerful voice despite her diminutive stature at 5'1". Well-adjusted to life in both Los Angeles and Seoul, she grew up in both cities.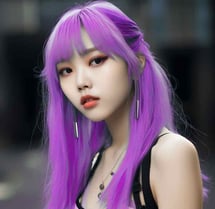 Grace So (18): With a dominant personality, she is the group's rapper, lead guitarist, and de facto leader. Born in Los Angeles, she moved to Seoul with her parents' blessing to explore the possibility of becoming a K-Pop star. On her first day of training at 37-G Entertainment, she met Heather Moon and they became fast friends. Grace's personality is often described as "fierce," though she doesn't know whether that's intended as a compliment or not.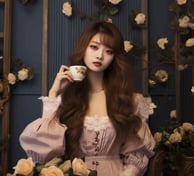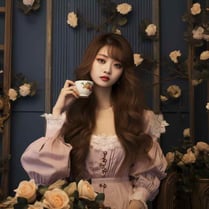 Sun-hee Ahn (18): A Korean native, Sun-hee is the group's talented singer and keyboardist. After being cut from an idol training program in Seoul, she opted to study music at UCLA. Her sweet voice contrasts beautifully with Heather's powerful vocals. Sun-hee is soft-spoken and aims to resolve conflicts in the least antagonistic way possible.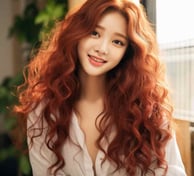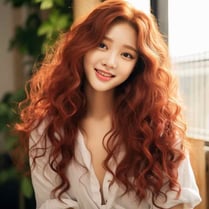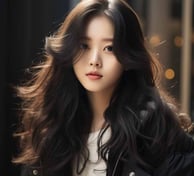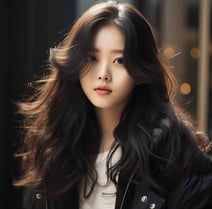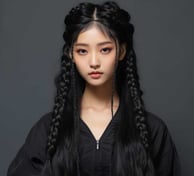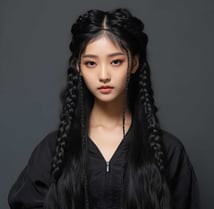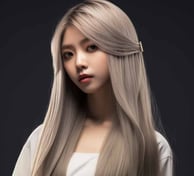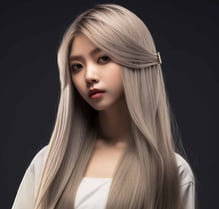 Mindy Ito (22): Mindy is the talented veteran drummer for Made in Heaven. The daughter of a half Japanese/half Korean father, and a Ukrainian-American mother, she is a former member of the disbanded pop rock group WeR5. The chance to serve as a mentor to the younger members tempted her back into K-pop. Mindy is 5'8" with an hourglass figure. She has a good sense of humor despite being temperamental at times.
Erin MacLeay (18): Recruited as the band's bassist, she's a Korean American who hails from the tiny town of Harper, Oklahoma. Adopted as a baby by a Scottish-American couple, she grew up as the only Asian in her community. She chose to attend college at St. Ignatius in Los Angeles to be near the epicenter of Korean life in America. Her sheltered upbringing left her underprepared for life in the big city, however. Compared to her colleagues, Erin feels like an amateur among professionals.
Vanessa Nguyen (19): The group's dance specialist, Vanessa is a Vietnamese American from Garden Grove, California. Born in Vũng Tàu, she moved to the U.S. as a baby with her mother and sisters. Her dance excellence landed her a full scholarship to St. Ignatius, a fact which she brings up often. Vanessa has finely shaped physique, powerful without appearing muscular. She has iconoclastic tendencies, and rarely shies away from speaking her mind.
Made in Heaven is a hybrid K-Pop group with both dance and band units
June (Jeong) Kwan (19): Made in Heaven's main visual and a talented dancer, June dreams of becoming a top model and has the looks to achieve it. She works hard to earn a living and aims to learn English quickly to adapt to life in America. Despite her modeling ambitions, June frequently relies on her groupmates for practical fashion and beauty advice. At 5'9", she is the group's tallest member.
"It has a classy and intellectual tone, tackles relevant social issues, and breaks stereotypes. The world-building is great, and the imagery is fantastic."
- Risah Salazar
"An enthralling story of chasing your dreams and staying true to who you are. Protagonist Heather Moon is an excellent heroine for the piece, vulnerable but tough and very easy to adore and root for."
- K.C. Finn
"A beautiful story for fans of music. A delightful read that feels like a movie; it is fast-paced, well-plotted, and features memorable characters."
- Gobi Jane
"It comes at a time of great interest in K-Pop, making its dive into the culture of idols and groups all the more intriguing."
-Shai Palmer
"For readers seeking novels about female friends with ambitious goals, this is your nirvana. Idol Pursuits passes the Bechdel test with flying colors."
- D. Manning
Upon graduating from Loyola Marymount University in Los Angeles, Robert Rioux spent two decades working in the Hollywood entertainment industry, rubbing shoulders with struggling dreamers and top-level achievers. A year spent circumnavigating the globe ignited an intense admiration of the world's varied cultures. Now married and living in Cascadia, Idol Pursuits marks the author's first attempt at trilogy form. The author is neurodivergent and intends to write about this experience someday.
Use this form to join the mailing list. It's free, respects your inbox, and you'll get first access to news about promotional offers and new releases.